Short for thin film transistor, a type of LCD flat-panel display screen, in which each pixel is controlled by from one to four transistors. The TFT technology provides the best resolution of all the flat-panel techniques, but it is also the most expensive. TFT screens are sometimes called active-matrix LCDs.
High Pixel Density: - > 100 ppi
Crisp colours: - high colour saturation - high contrast
Excellent readability: - due to high contrast and wide viewing angle
Portrait/Landscape support: - by use of symmetric viewing cone
Multimedia capability: - high speed
Among most popular types of application are:
Communications
Office equipment
Marine
Industrial Equipment
Instrumentation
Medical Equipment
Alphanumeric Character Modules
Having many different alphanumeric types to give you plenty to chose from :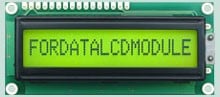 1x8 to 4x40 character displays
Standard backlight options of low-power electroluminescent
High-brightness EcoBrightTM non-powered backlight by special order
LED or CFL backlights
Low profile edge light options for thinner displays
Wide-temperature (-20°C to +70°C) operation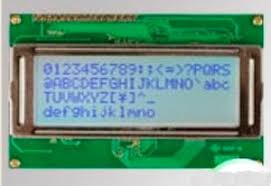 LCD Module - Monochrome Graphic
LCD Modules offer the widest, most comprehensive choice of formats to fit your mechanical and optical requirements.
More than 25 different LCD Module formats : FFSTN Negative Mode Ultrabight Family, Standard backlight options of low-power electroluminescent, high-brightness EcoBrightTM non-powered backlight by special order, LED or CFL backlights, low profile edge light options for thinner displays.
LCD Modules are available with more than 40,000 different LCD Module combinations.
Typical Graphic LCD Module example projects include : Rack mounted server, instruments, portable monitoring and measuring devices, multilingual instrumentation and medical monitoring equipment.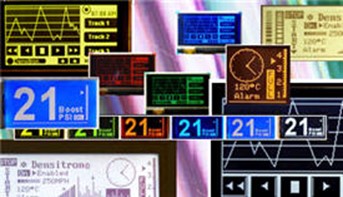 Touchscreens / Backlights
Touchscreens
A touchscreen is a computer screen that can be used by touching it with a finger or a stylus pen, instead of using a mouse and keyboard. It can be described as a touchpad with a screen built-in to it. Today, all kinds of devices, both big and small, make use of touchscreens.
Some of these devices that utilize touchscreens are Monitors, POS Terminals, Retail, Healthcare, Self-Service, Computers and Signage.
The five most common types of Touchscreens are:
5-Wire Resistive
Surface Capacitive
Projected Capacitive
SAW (Surface Acoustic Wave)
Infrared
5-Wire Resistive Touch is the most widely used touch technology today.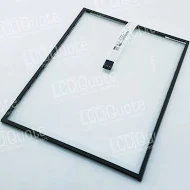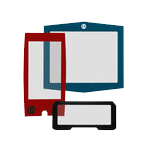 Authorized Distributor for CDTECH
Shenzhen CDTech Electronics Co.Ltd. (aka: CDTech (H.K.) Electronics Limited) established in 2009, a China Hi-Tech enterprise specialize in the wide range TFT LCD and LCM, Touch Panel (Resistive TP/ Capacitive TP), industrial HMI Software and Hardware developing
Backlights
A backlight is a form of illumination used in liquid crystal displays (LCDs). As LCDs do not produce light by themselves—unlike, for example, cathode ray tube (CRT) displays—they need illumination (ambient light or a special light source) to produce a visible image.
Increasingly, LCD manufacturers are producing their LCDs with LED backlights. There are advantages that LED backlights provide.
Greater efficiency (brightness vs. power), Lower cost, Extended operating and storage temperatures and Faster startup times.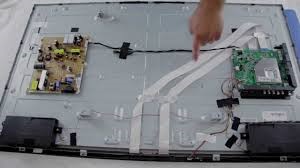 Features:
LED backlit modules are 2-5mm thicker than an EL or non-backlit module.
Longer life ( more than 100,000 hours ) than EL lamps at the sacrifice of power and module size.
Operation is possible by the same +5 V supply as used for the modules. (Standard color yellow-green)
The LED backlight illumination is available in yellow-green, green, white, red, and amber.
The brightness of the backlight can simply be adjusted by a resistor or a potentiometer
In most cases, 1 lamp failing does not make the backlight unusable.
Controllers / Inverters / Cable Assemblies
Controllers
The LCD controller is a small microprocessor that converts the customer's software code (aka firmware) to information that the LCD can understand. The LCD screen then displays graphics, characters, images and numbers to be seen by the end user.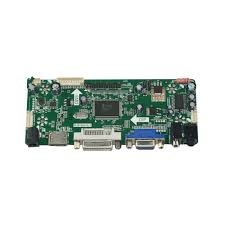 Inverters
What Is an LCD Inverter? ... Many LCD screens use a cold-cathode fluorescent lamp that requires an inverter. Commonly known as a CCFL inverter, this component prepares the power connection of the DC power supply to work with the AC power requirements of the lamp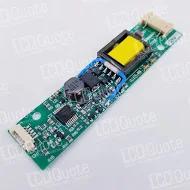 FORDATA supplies a full range of DC-AC inverters to power the lamps from a +5VDC source. There is no hard and fast rule for matching an inverter to a specific lamp. Design considerations such as the operating conditions, desired brightness, required light, and lamp life must be balanced when designing with EL backlighting. For example, a negative transmissive display used in normal room lighting may look better when driven with a larger inverter but useful life will be shortened.
Cable Assemblies
North Shore Components provides panel cables for a complete range of industry panels. We can custom design to your specifications if needed.