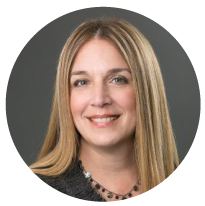 Cheryl Ruggiero
Co-Founder and Owner
Cheryl Ruggiero, Co-Founder and Owner, started in government in the area of business operations. This is where she realized opportunities existed to provide services that the defense department would require. She launched North Shore Components in 2001 out of her home and now owns her own 10,000 square foot plus facility.
Cheryl's organizational skills and her drive to innovate have kept North Shore Components on a steady upward pace. Today, the company is a leader in counterfeit mitigation. Her interest in technology has led to her acquiring cutting-edge inspection equipment and implementing workflow automation systems to improve efficiency and quality control.
Cheryl has created a diversified and enriching atmosphere for the employees as she continues to invest in training and knowledge enhancement. She believes employees who feel comfortable at work, confident in their ability, and are made part of the organization's success will ultimately serve the customer better.
Cheryl's commitment to North Shore Components customers, employees and quality focused business services drive the philosophy of the company. She says, "Our goals are to stay on the cutting-edge of our industry, offer the absolute best product and provide the most stellar service to our customers. We do this with excellence because we operate as one cohesive, high-powered team."
North Shore Components has been growing steadily since 2001 into the most notable and trusted electronic components source in the industry. Cheryl is proud to lead the team that has been responsible for North Shore Components Inc.'s exceptional performance to date.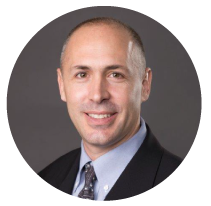 Joseph Ruggiero
Co-Founder and Owner
Joseph Ruggiero, Co-Founder and Owner, believes employees deserve to work in a clean, modern environment and have access to cutting-edge tools that will enable them to deliver stellar service and authentic products to the customer.
Joseph started in sales in 1998 and was the top performer within 1 years' time. By 2000 he was generating over $2.5 million in gross profit annually for the company he was employed at. It was then that Joseph and Cheryl decided to start North Shore Components.
Joseph is a trend setter and has developed keen instincts for the best available technologies in the electronics industry. He strives for excellence in everything he does. He monitors the component industry with vigilance and is a leader in the fight to eliminate counterfeiting. He is consistently reviewing customer score cards for areas of improvement and watches for trends by paying careful attention to supplier questionnaires – all in an effort to remain a leader in the industry.
Joseph believes in what he calls "an extreme level of service and commitment to the customer." He has a clear vision of the future of the component industry where intelligent automated work flow systems greatly reduce human error and metrics-driven processes increase efficiency and customer satisfaction.
Joseph Ruggiero has created a company that plays a leading role in the industry. It has a solid infrastructure, cutting-edge automation systems, modern hardware and software programs and a quality inspection area that exceeds industry standards. All of these assets offer the customer quality service and consistency while maintaining a superior level of service.
John Cronin
Chief Executive Officer
John Cronin, Chief Executive Officer, has a measure of professionalism rivaled only by his innate intelligence and trustworthiness.
He brings his 35+ years of experience and knowledge of the electronics industry to every interaction he engages in. John started as a warehouse manager in 1983, moved to purchasing management in 1985 and spent 8 years as Director of Global Procurement. John has a degree in Business/Finance and has participated in industry specific courses such as Lead Auditor Training for AS9100 and SAE's Implementation of AS6081. His never-ending quest for knowledge and experience in electronics helps him drive the employees of North Shore Components to exceed customer requirements and deliver exceptional customer service.
He has a natural ability to inspire and empower those employees who report to him and gain the trust and confidence of those he works with. John is intelligent, trustworthy and dedicated to serve in respectful and subtle ways while always maintaining his professionalism. His focus on customer satisfaction, corporate excellence and employee achievement are the keys to his leadership at North Shore Components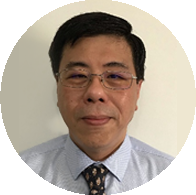 Steven Sim
President of Asia Pacific
Steven was an entrepreneur who started his own company in 1993 with 2 persons dealing in PCB Design work. Over time he grew the company to a 400-person full fledge PCBA operation which provided a one stop solution for customers from initial PCB Design to final box build. Steven managed practically all aspects of the business including hands on running of the SMT/Wave Machines to ensuring customer deliveries were always met.
In the year 2006, he sold the business to a US based MNC which specialised in Security and Medical Products. Steven continued working for them and grew the business from $6M to $100M in the span of 8 years.
During his time there, he was holding different titles, multi-tasking much of the time to provide his experiences/expertise to the company from HR, Sales, ERP system implementation, Program Management and during the last 7 years fully in Supply Chain and Logistics.
Steven was responsible for almost $60M of purchases across the globe with teams in Malaysia, Indonesia and China meeting stringent customer demands. Over the years, he has gained a vast knowledge of the supply base in Asian regions.
With his In-depth knowledge of the supply chain, OEM/CEM markets, his hands-on approach and his determination to provide the highest level of commitment to meet all of the customer's requirements,
Steven has proven himself as a true leader in the industry.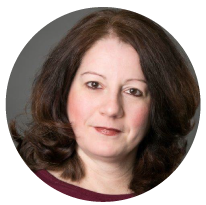 Lisa Grana
Operations Manager
Lisa Grana joined North Shore Components management team in May of 2013 as Purchasing Manager. Lisa brings 20 years of purchasing and management experience in electronic component distribution at PartMiner Inc. to North Shore Components. Her ability to share her knowledge and experience to improve the customer supply chain experience is a great asset to our company and our customers. The knowledge Lisa brings to North Shore Components of the OEM/CEM markets and her total dedication to customer satisfaction and the integrity of the Purchasing Department is fundamental to our future growth and customer relations.
Lisa's excellent leadership skills and ability to manage employees make her a valuable team leader. She has proven to be an important pillar in the foundation that makes North Shore Components a leader in the industry.
Lisa is a graduate of Baruch College and has a Bachelor's degree in Business Administration. Her positive attitude and her high level of commitment will ensure that our customers receive the Stellar Services they deserve.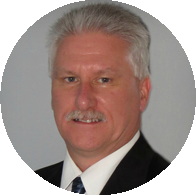 Scott Hagland
Display Products Manager
Scott Hagland started his career in purchasing and quickly moved up to operations management at various electronic distribution companies. Scott managed his own display firm which he ran successfully for close to 20 years.
Scott now brings his 30 plus years of experience in managing all aspects of worldwide sourcing, which includes the buying and selling of display related products, to North Shore Components, Inc. His history of global sourcing, product knowledge and procurement management are great assets to North Shore Components, Inc., their employees and their customers.